Fully catered company barbecue
A beautiful setting sun, the characteristic smell of barbeque and delicious dishes fresh from the grill. That sounds like a fantastic end to a long meeting, inspiring brainstorm or busy working day. Professional grill masters are ready to surprise you with delicious dishes from the barbecue, smoker or Green Egg. The Fletcher BBQ packages are fully catered for and all meat and fish dishes are freshly prepared on the spot. We look forward to surprising you, your colleagues, relations or entire company with a delicious barbecue!

Would you like more information about the catered company barbeques at Fletcher Hotels? Please contact our sales department via 0347 329 092. We will do everything we can to make your gathering unforgettable!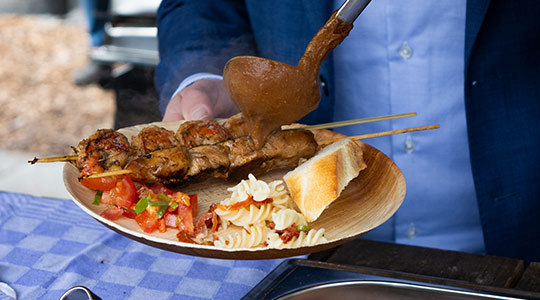 Classic Barbecue buffet
From €35,50 p.p.


Spareribs
Bacon strips
Shaslicks (Also vegetarian options)
Russian salad
Potato salad
Green mixed salad
Baguette with herb butter
Different cold sauces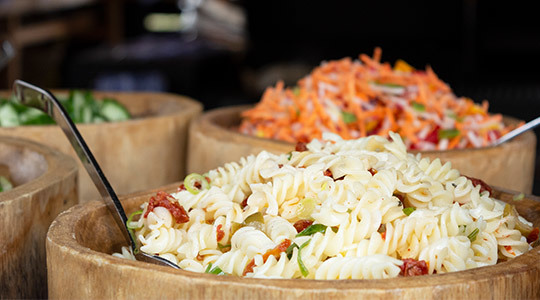 Royal Barbecue buffet
From €39,50 p.p.


Roasted tomato soup with basil
Burgers (Also vegetarian options)
Spareribs
Chicken skewers (Also vegetarian options)
Marinated steak
Gambas skewers en Dorade
Russian and potato salad
Baguette with herb butter
Different cold sauces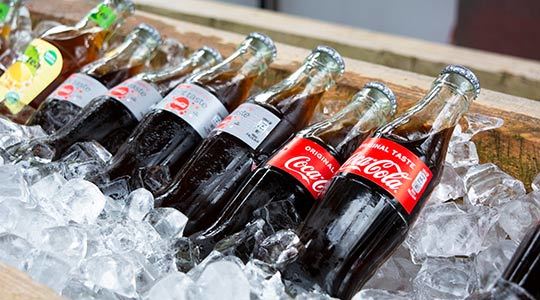 1-hour Dutch Drink assortiment
From €10,50 p.p.


Warm drinks (coffee, tea)
Sodas and juices
Waters
Tap beer
Fletcher house wine (red, white en rosé)
Port
Sherry
Vermouth
Gin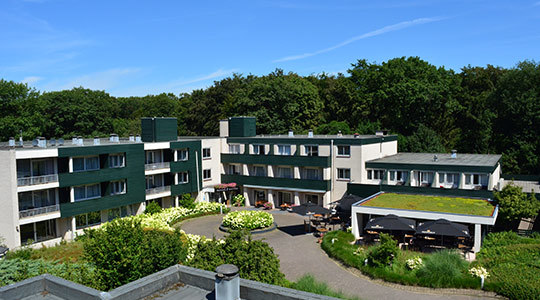 The cool outdoor kitchen on the Veluwe
Looking for a beautiful décor for your company barbecue or outdoor BBQ experience? Then discover the outdoor kitchen of Fletcher Hotel-Restaurant de Buunderkamp.

This hotel has unique indoor and outdoor meeting locations and regularly surprises its guests with tailor-made BBQ experiences, in the middle of a beautiful Veluwe forest! Want to discover more about the hotel? Keep reading.
Barbecue locations throughout The Nederland